Elsa Dimopoulou psychologist, psychotherapist, family counselor
Who I am
I studied Applied Social with Clinical Psychology at Kent University, England and I am listed as a professional psychologist under the 4914/05-02-09 License Listing Number.
I continued with my studies at King's College where I got a postgraduate diploma on Child-Art Psychotherapy.
I got my second postgraduate diploma on Relationship Counselling in Hull, London.
I have worked as a Child Psychologist at the educational organization "Place to Be" where I was in charge of the Counselling Services in primary schools.
Furthermore, I have worked at the Child Psychiatric Clinic of Guy's Hospital, London.
From 23rd February 2021 apart from my private practice I am also working as a psychologist for the Attica Region in order to handle and respond to urgent situations and emergencies. In the specific post I am responsible for offering psychological support through a help line as well as taking part in events at the the hosting facilities of the Attica Region.
Couple Counselling
The good relationship of a couple and the role of the parent as an educator are the necessary elements for the development of a child's personality as well as the family's.
Discussing about psychological issues
We discuss about psychological issues. We offer advice on how to improve the relationship with your companion in life and/or your child as well as improving your relationship job-wise. Also, we help you discover how important Vocational Orientation is in puberty and how much a teenager can benefit from it.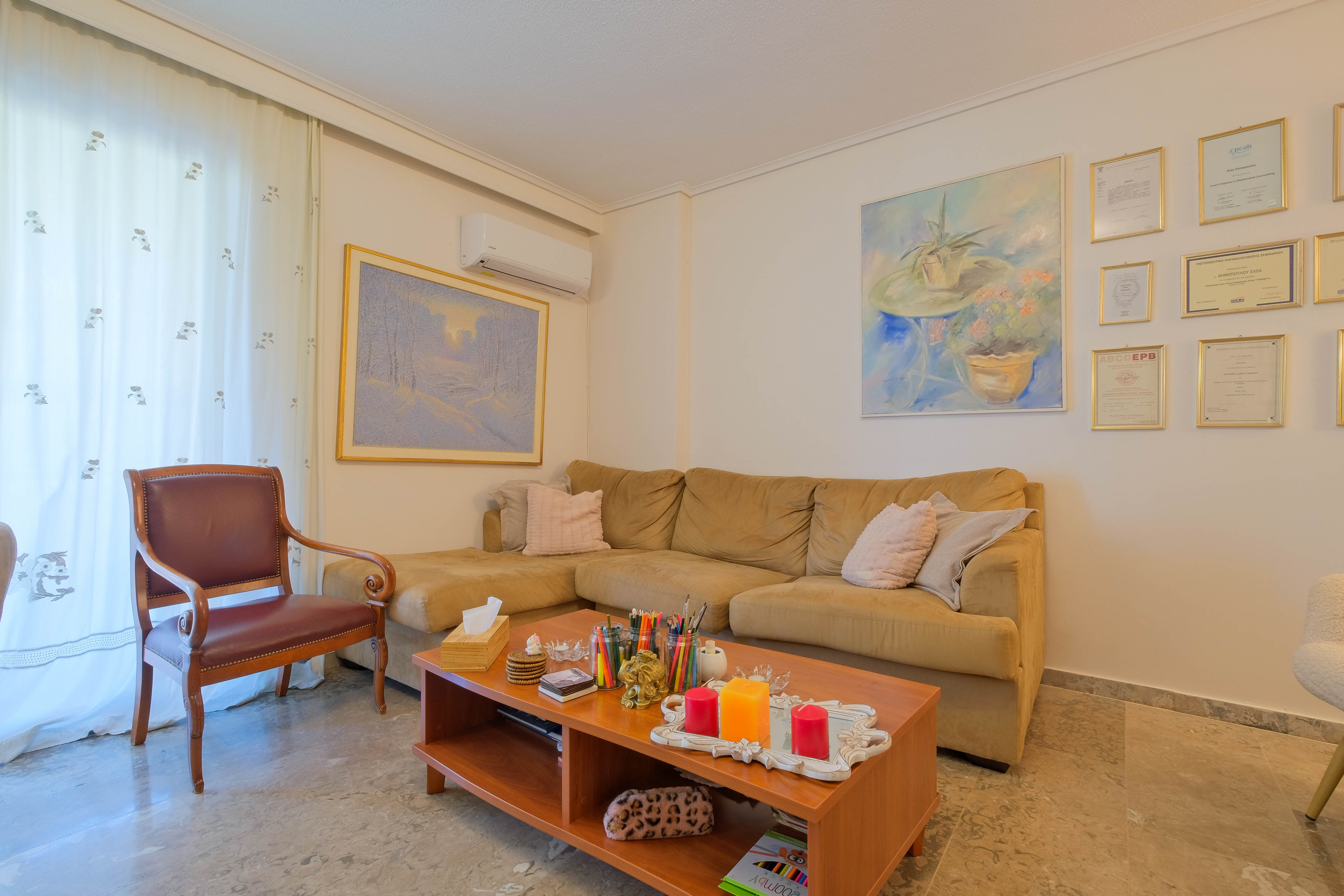 Reserve your appointment now and visit the Psychologist-Psychotherapist, Elsa Dimopoulou, at her office at Kifissia.
Address: 1)25, Epidavrou st., Kifissia, P.C. 14561
Address: 2)Kifisias Avenue 36, Athens - Ampelokipoi , P.C. 11526
Telephone numbers : +30 6946630171-+30 2108150984
Email : info@elsatherapy.gr
People have talked about us
Την Έλσα την γνώρισα πριν ένα χρόνο μέσω του εξαίρετου πατέρα της φίλου Ψυχιάτρου σε παρουσίαση βιβλίου τού. Είναι εξαίρετος άνθρωπος χαρακτήρας σοβαρή με γνώσεις βαθιές στην ψυχολογία. Κάνει εξαιρετική δουλειά και βοηθά τους ασθενείς της.
I had recently a fine experience with Elsa's professional advice.
Having to solve a problem in my job, I found very helpful Elsa's
opinion on how I should act, proving to me that she is an excellent
coach. Thanks Elsa!
I have always found Elsa to be a thoughtful and deeply engaged
clinician. She has a capacity for life and creativity coupled with a
vivacity that makes her a joy to know and work with. She would
make a very interesting and engaged colleague.